Taipei Children's Amusement Park's ('TCAP') landmark has been transformed to Robocar Poli.
 TCAP is a famous amusement park which is said to be visited at least once if you are a Taiwanese child. And its landmark Ferris wheel at the park has been transformed into Robocar Poli for 'Robocar Poli Ferris Wheel Attraction' promotions. 27 compartments of the Ferris wheel have been decorated with Poli, Roy, Helly, and other Robocar Poli's characters for the visitors to ride in.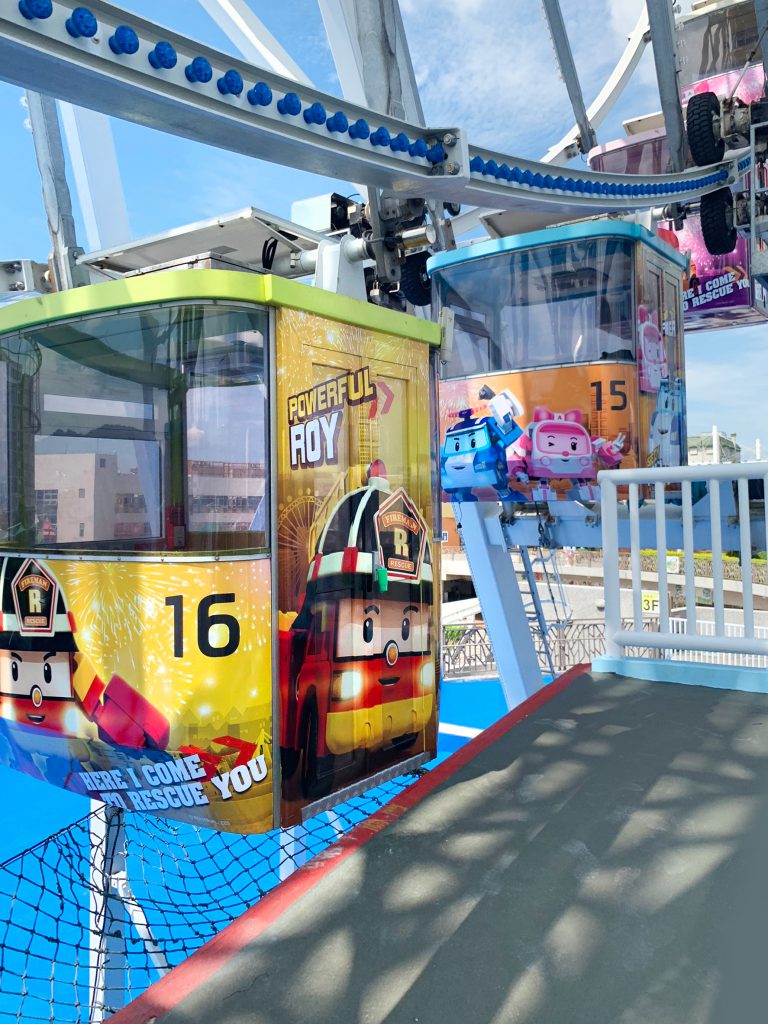 In addition to the Ferris wheel, photo zones have been installed in various locations of the amusement park, and the entry ticket, signs and pamphlets are all adorned with Robocar Poli themes.
 In particular, during the summer holidays of July and August, Robocar Poli special performances will be running at the theater within the amusement park.
 TCAP said they expect to attract lots of overseas visitors using Robocar Poli characters that are popular globally.